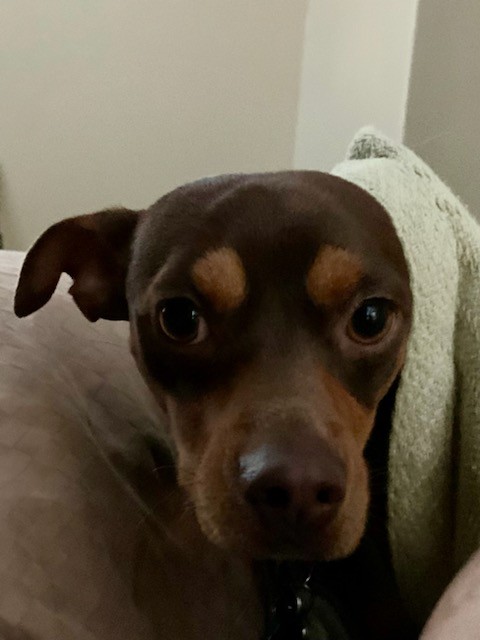 SUPPORT RESCUE DOGS BY DONATING or ADOPTING!
We believe in finding the right family/person(s) for our dog(s), and the right dog(s) for the family/person(s). We are highly selective through the application process to make sure that each dog finds their best fit. This is a lifetime commitment, so we want this match to be as perfect as it can be. WE DO NOT SHIP OUR DOGS! YOU MUST MEET THE DOGS IN PERSON! Thank you for understanding!
IF INTERESTED, PLEASE FILL OUT AN ADOPTION QUESTIONNAIRE. Due to the large amount of questionnaires we may receive, not everyone will receive a response back. Please understand we're all volunteers.
Fill out an adoption questionaire

completely

. Tell us as much as possible about yourself, your current pets and your previous pets.

Little Paws will contact you by email if your application is accepted.

If it seems like it would be a possible match you will receive a phone call.

If it still seems like it might be a good match, we schedule a time for you, your current dog, if applicable, the foster dog and the Little Paws foster parent to meet.

If Little Paws, the foster dog and the applicant agree that it's a good match a home check may be performed.

Adoption fees will be collected.

Then we complete the adoption!
Little Paws Doggie Rescue is an all volunteer, non-profit small dog rescue. We specialize in seniors, hard to place and small dogs in danger.
Basic medical care is provided
We try to make sure all our rescues are altered, vaccinated, housebroken, heartworm tested and microchipped, prior to adoption.
We have local community partnerships
Most of our dogs come from local Sacramento animal shelters.
We aim to

reduce

the rate of euthanization
Through educating the public on responsible pet ownership and the need for more spaying and neutering.
The reality is that Marty, formerly known as Mutt, rescued us in so many ways.
The day after losing my Chica baby, of 13 years, I found your litter of puppies on petfinder.com. Little Paws was so informative about their personalities and history which helped me make a decision to adopt a puppy. So I have now adopted two adorable puppies, not one.
Little Paws Doggie Rescue, PO Box 15364, Sac. CA 95851 Tax ID #85-2337820